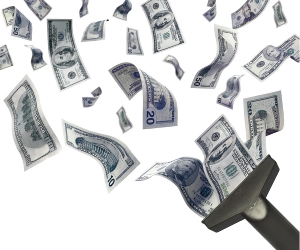 Greek business and household bank deposits fell 2.9 percent in September, resuming their steady decline this year after a 0.8 percent increase in August, the country's central bank said on Tuesday.
Bank of Greece data showed deposits dropped to 183.2 billion euros ($253 billion) in September from 188.7 billion euros in the previous month.
A shrinking deposit base, in part caused by capital flight, has added to the strains of Greek banks, which have become reliant on ECB funding for their liquidity needs as access to wholesale funding remains shut on sovereign debt fears.
Deposits have shrunk by 26.4 billion euros or 12.6 percent since the beginning of 2011.
They are down by 49.8 billion euros or 21.3 percent since January 2010 when Greece's debt crisis began.
via Greek bank deposits drop 2.9 pct m/m in Sept- cenbank | Reuters.